This topic contains 2 replies, has 3 voices, and was last updated by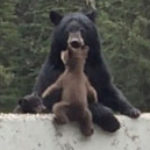 steveSteele 1 year, 12 months ago.
Author

Posts

September 23, 2017 at 9:12 am

#456

Amit Chauhan

Participant

What is Google Hummingbird?

September 23, 2017 at 6:00 pm

#457

santhoshsocial

Participant

Google Hummingbird is a project that try to find to advance the Google search engine involvement for users by successful beyond keyword focus and in its place taking into account the context and all of the content in the whole search expression to offer more of a natural-language, or conversational, approach to search requests.

Unlike two similar projects from Google, Google Panda and Penguin, which together serve as informs for Google's present search algorithm engine, Google Hummingbird presents a totally new search algorithm that is appraised to affect additional than 90% of all Google searches.

September 23, 2017 at 10:36 pm

#498

steveSteele

Participant

Google Hummingbird is a search algorithm used by Google. Google started using Hummingbird about August 30, 2013.

Gianluca Fiorelli said Hummingbird is about synonyms but also about context. Google always had synonyms, he writes, but with Hummingbird it is also able to judge context—thereby judging the intent of a person carrying out a search, to determine what they are trying to find out.

This concept is called semantic search. Danny Sullivan said of Hummingbird, "Google said that Hummingbird is paying more attention to each word in a query, ensuring that the whole query—the whole sentence or conversation or meaning—is taken into account." Michelle Hill said Hummingbird is about "understanding intent".

Steve Masters wrote, "The Hummingbird approach should be inspirational to anyone managing and planning content—if you aren't already thinking like Hummingbird, you should be. In a nutshell, think about why people are looking for something rather than what they are looking for. A content strategy should be designed to answer their needs, not just provide them with facts."

Author

Posts
You must be logged in to reply to this topic.