This topic contains 2 replies, has 2 voices, and was last updated by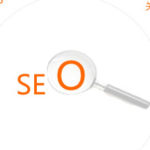 Sam Smith 1 year, 2 months ago.
Author

Posts

October 28, 2017 at 5:43 pm

#790

Sam Smith

Participant

The cost of SEO has gone up, but that has ALWAYS been true. Since the day Google began to fight SEO it's main goal was to make SEO more expensive to conduct, thereby discouraging large scale abuse. This does NOT mean that it is impossible to conduct a successful SEO campaign. Think of this as the rate of inflation in the real world. Every year inflation marches along at around 3% on average. And I'm guessing that the cost it takes a talented marketer to rank has marched along at perhaps the same rate.

Back in the day I used to spend hundreds of dollars a month using SeNuke to spam blast link wheels. Now, if I wanted to, I could do the same thing for pennies on the dollar… only problem is spamming no longer works. So today I spend my dollars on different things, such as contributor posts and my own PBNs. Am I spending far more than I used to back in the spamming days? Not really. The only thing I notice is that the LOW end of the market has shrunk, but this is not proof that SEO is dying at all. Just that the bottom of the market has been forced to stop spamming or quit.

Frankly when I first got into SEO this same stupid topic was being posted. But then it was people complaining that they couldn't footer spam keywords white-on-white to rank and that the sky was falling. Then it was people complaining that they couldn't use duplicate content. Then it was link pyramids. Yet here I am… and here you are. We found new ways to game the system.

October 29, 2017 at 10:20 am

#793

Eric Smith

Keymaster

CCTV Outlet: The title is misleading, maybe it should be Google is making SEO less open to abuse?

October 29, 2017 at 10:23 am

#794

Sam Smith

Participant

My title does not have any problems since this is a black hat seo forum.

Author

Posts
You must be logged in to reply to this topic.